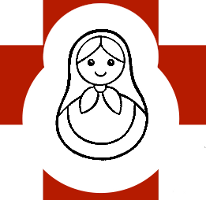 Our Partners in Moscow
Who We Are
A partnership of individuals from Ann Arbor area congregations with a Danish Lutheran Society and the Russian Orthodox Church, ministering to crucial human needs in Russia.
RUSSIA WITH LOVE is a gathering formed in 1998 by persons from a number of church traditions, including Orthodox, Catholic, Lutheran, Episcopal, Presbyterian, Methodist, Disciples of Christ and United Church of Christ for the purpose of working in partnership with the Danish Lutheran St. Paul Society and the Russian Orthodox Church. The goal is to strengthen the Russian Orthodox Church after decades of Communist oppression.
Over several years more than fifty people from Ann Arbor have become directly acquainted with the work of Connie Meyer and Fr. Pavel Vishnevsky in Russia. RUSSIA WITH LOVE was initiated in response to a concern to help in the process of church renewal and outreach to the poor there. The monies raised by RUSSIA WITH LOVE have largely gone to support Fr. Pavel's and Connie Meyer's mission of church renewal and outreach to the needs of the poor in Russia.
All who are interested are invited to join the RUSSIA WITH LOVE action committee, which meets monthly--usually from 10 am till noon on the second Saturday of the month at First Presbyterian Church of Ann Arbor located at 1432 Washtenaw Avenue between Hill Street and South University Avenue, on the southeastern edge of the University of Michigan campus.
Once again distrust between the governments of the U.S.A and Russia are putting a wall between these two world powers. The people-to-people activities of the Russia with Love group build understanding at the human level. In this time of tension, supporting and increasing this mutual sharing is important to reduce the distrust and build recognition of our common humanity.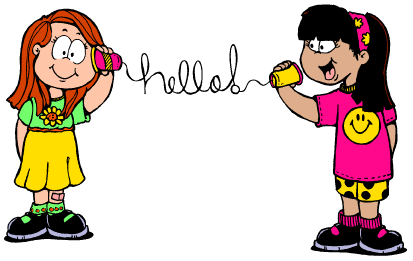 Our Medical Projects
Update: Moscow Nursing Instructors visit Michigan's Nursing Education Program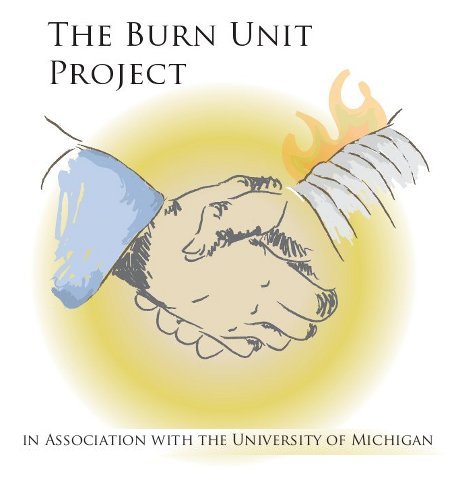 Four Nurse Trainers from Moscow visit Michigan's Nursing Education Program
During the second and third weeks of November 2012 Russia with Love was involved in the third stage of a health professional exchange program between Moscow and the University of Michigan Health System. The first stage being a visit by pediatric burn surgeons to U of M, and the second stage a return visit by UM Trauma Burn ICU doctors and nurses to Moscow. The latest stage of this program was a visit by four nursing school instructors interested in exploring Michigan's nursing education program as well as the role of nurses in the hospital and home care setting.
The visit was organized to maximize exposure to three main areas: nursing student education, work performed by nurses in the hospital on the intensive care unit, and outpatient care provided by visiting home-care nurses. This was accomplished by splitting the visitors between two interpreters each day: two would stay in the hospital and two would travel with the visiting nurses to outpatient experiences. The visitors were provided with many opportunities to ask questions and most of the value was gained through continuous discussion and explanation of every policy and procedure that was encountered.
Overall, both the American nursing staff and the visitors were highly impressed with one another. The visiting nursing instructors were pleased to see that many standard and universal patient care procedures were performed just the way that they teach their students in Russia. In turn, the U of M nurses were impressed at the amount of work accomplished by nurses in Russia with such a high patient to nurse ratio.
About two weeks ago I received an email from one of the instructors thanking us for organizing this program for them and stating that it had already born fruit: one of their graduates obtained one of the most prestigious scholarships offered in Moscow by taking second place in the contest for the best graduate in the city. I feel that the major accomplishment of this visit was establishing an interest for future exchanges and providing educators in Russia with a broader view on what becoming a nurse can mean for any individual.
A Team of doctors from the U of M Burn Center visited Moscow.
Visit from, Michigan University Hospital Burn Unit in April 2011. The greatest event in April was the visit of medical team from U of M Burn Unit. Attached a photo of the team in front of Speransky Childrens Hospital and the program which was changed a few times.  
Very nice people, time was limited, distances big, program tight and everything went very well from our perspective in Moscow.
  Next step in the exchange program is to find the way to continue. Dr. Stewart Wang have good ideas and possibilities. Lori Pelham have seen a great lack of nursing.  
The Russians are eager to go to US. But next time they will have to find the money themselves which I underlined for them. I also told them that we cannot expect free accomodation.  
When I told the  team about a possible meeting Dr. Wang immediatly responded that "we will attend" and I was very happy. I see the connection between RWL & the med. team as very important for future exchanges.  I am looking forward to get minutes from the meeting.
Moscow Doctors Visited U of M Burn Center
From April 23 to May 7, a team of three doctors, Alexey Viktorovich Trusov, Oleg Igorevich Starostin, and Elena Leonidovna Perskaya from Moscow visited Ann Arbor for special training in burn care at the Trauma Burn Center in The University of Michigan's Medical Center. We would like to thank Dr. Stewart Wang [surgery.med.umich.edu], who led the training sessions. Dr. Wang's specialty is blunt force trauma an area of focused study. A major issue in burn care is controlling infection, which was another focus.
Here are their reports:
Dr. Oleg Starostin's report.
From 23/04/2010 till 08/05/2010 a team or Russian medical doctors including Dr. Trusov, Dr. Starostin and Dr. Perskaya had a training in Burn care in the Burn unit of UM in Ann-Arbor. The purpose of the visit was a profession exchange in Burn care -- acute burn injury and its consequences.
Link to full report

Dr. Alexey Trusov's report
Everything was arranged in a good way. Starting from the day we arrived we kindly and warmly treated.
Link to full report

From Dr. Lena Perskaya
Our trip to the UM Burn Unit had an enormous importance for the three of us.
Dr. Wang is a head of the Burn Unit and he was in charge of us during our stay. He is an outstanding doctor and has a beautiful personality.
Link to full report

Summary of Burn Unit Visit by Connie Meyer
Doctors exchange April 26th to May 8th
Burn Unit Speransky Childrens Hospital, Moscow
Burn Unit Michigan University Hospital Ann Arbor, Michigan, USA
The surgeon Dr. Oleg Starostin and the plastic surgeon Dr. Aleksey Trusov from the Burn Unit at Speranskyi Childrens Hospital in Moscow were together with Dr. Elena Persky invited to the Burn Unit at Michigan University Hospital in Ann Arbor.
Link to full report

Meeting at Speransky Hospital, May 26, 2010: Report by Linda Speck
Dr. Lena Perskaya, Connie Meyer, Misha Kazbekov, and I met to discuss follow-ups for the recent visit to the U.S. by Drs. Starostin, Trusov, and Perskaya.
Link to full report

What We Do

Provide support for Russian students to spend a year at an American college

Arrange for Russian doctors to visit the U.S. for training

Work with Connie Meyer through churches in Russia to provide:
Food, medicine and clothes for single mothers, families with very low income, and the elderly
Support for Dagmar School which provides instruction for three different groups:

For adults, in making vestments
for first through fourth grade children at the Christian School at Sviblovo, in embroidery and in making bobbin lace
For girls at orphanage in Khodkovo, in making bobbin lace

Support for the Christian School at Sviblovo, in the form of school fees anf food for those who need such help
Support for Children's Hospitals, specifically

Morozovskaia Department 21 for newborns up to 12 months, who have infections, heart problems, cancer, hydrocephalos. Of 1623 patients last year, only 12 died.
Speranskyi Burn Hospital, from which doctors will visit the Trauma Burn Center at The University of Michigan, in spring 2010, for special training in burn care and the possible beginning of future exchanges.

Help in emergency situations, such as hospitalizations, special medical tests, and funerals.